SPECIAL INTERVIEW WITH FRANCESCO COCO (translation)
This is a translation for the interview article with Francesco Coco that was featured in our last update on the 5th of February 2001. The article itself is taken from Forza Milan magazine, edition November 2000.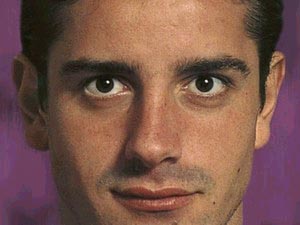 Fairy-tales and dreams are like daily bread for children. Sometimes even football gives you stories that are like fairy tales and which are like fruits of long, cultivated dreams. Francesco Coco has realized the dream of a soccer player life. Only last spring his story seemed to be destined to an unhappy ending. Anyway, to cherish dreams, one needs a lot of luck, sheer willpower and diligence - talents that Francesco didn't lack of in these few months.
What are your good and bad qualities as a footballer?
As positive qualities, I'd say for sure that I have the self-confidence and the will to never give up, then I also have great physical values (laugh). I have quite many negative qualities but I choose one. People say to me that I am not very good in a defensive phase. It's an aspect on which I have to work on and improve very much.
How is your temperament?
I am impulsive and I consider this as a great flaw. As a merit, I'd say I am very determined.
Did you try to appease your impulsivity?
I am surely less impulsive than some times ago. I have even paid the consequences for it.
A few months ago this impulsivity of yours could have moved you away from Milan.
It was a very important decision. I definitely wanted to go away and not continue to be given on loan to other teams. I felt like I must make a turning point to my career. I thought about it a lot. My will was another one. I wanted to stay in Milan and become an important element of the team. I gave myself a little bit more time and fortunately I made the right decision.
Is there a person you would like to thank right now??
It seems to me that it is too soon. I have just started. Perhaps for now I can only mention the name of the person who has helped me in the youth squad and I am talking about Garavaglia. Obviously I also have to thank Milan who, in these years, has continued to trust me and my abilities. I have always been on loan and never settled down. It was really gratifying.
Your aim was to play steadily in Milan. Was there a moment when you thought you wouldn't be able to do so?
In Turin last year. Vicenza was an important step. I was 19 and I needed to make myself strong. But in Piemonte (Turin) between January and February I had a relapse of my knee accident - it had happened already two years ago. Then I had misunderstandings with the coach. I played very little and not too much. At that moment I was frightened. I couldn't show that I deserved to return to Milanello. A season like that just wouldn't be a "good card" to play my chances. Fortunately there was the European Championship with the Under-21 team that gave me the right push.
Can you tell us what were your thoughts in the moment of debuting on field with the National Team against Romania?
In the days of the training, everything seemed normal to me. I didn't have time to think of what was going on
and where I was. Saturday morning, when I had to organize all the tickets for my family and friends, I started to feel the tension of the match. It was a great satisfaction to think of all the people that believed in me. Then the fear arrived. I wasn't sure of trying to show my ability. Thinking back on it, it wasn't an overwhelming emotion. It was just right.
Everyone dreams about wonderful exploits during a match. What's your forbidden dream? To score a goal from an overhead kick at the last minute during the derby?
Winning the Champions League with Milan would be the best. But if I think about it, I guess I have already realized this dream.
Explain it better.
I scored the goal at the last minute of the first half at the Nou Camp against Barcelona. Twenty minutes before the end I gave an assist for the goal that closed the match. That was the dream that came true even if I never thought about it before. The dream I want to have come true is to be an important man in another match as important as that. But I have to be the only decisive man, if not what kind of dream would it be?
Now that everything goes well, do you think of all the doubts you had last summer?
Like I said before, I played well with the Under-21 team, but it didn't seem enough to me to think of starting in the first line-up with Milan.
Soon it will be Christmas. Is there something you would like to give yourself?
The Milan first squad jersey. But there is still some time and I must work hard to grab it.
What's the most important gift you would like to give?
I'd like to give it to my grandmother, my father's mother. I'd like to make her overcome the fear of flying in a play so that she could come to Milan to see me play directly. She's old and if we don't go and see her, we can never see each other.
How do you spend your spare time?
I listen to music a lot. There isn't a genre that I prefer most. I stay at home in the afternoon to listen to music. There isn't a place where I don't listen to it to the full volume - at home, in the car, while resting. It makes me feel good.
What was the last CD you bought?
Ricky Martin's single, "She Bangs". I think it's fantastic.
Your favourite song?
"Riders on the storm" by The Doors, from the album "L.A. Woman". For me, it's a symbol of Jim Morrison who is one of my idols.
What does it remind you of?
It gives me the load and makes me concentrate before a match.
Any other hobby?
I like movies and I think Michelle Pffeifer is absolutely fantastic. I don't read a lot even though I like it. I had a total aversion to everything that has got to do with electronics - computer, internet, video games. I understand nothing about them. I've never been interested in them.
Is there a person would like to meet?
Renato Zero. I think he's very profound, intelligent and charismatic. I would define him as a complete person. I would like to meet him and be able to speak to him.
Do you like eating?
As a good Sicilian, I love Mediterranean cuisine and all that makes people fat. I'm also a very good in cooking. In my house I have a kitchen that is almost like a professional's. I really like cooking for my friends.
I can imagine that your specialty is a typical Sicilian dish.
Exactly! Pasta with aubergines (eggplants). The recipe is my grandmother's.
One last question, one that all girls are waiting for. Are you engaged?
I'm single. I am still waiting for the right woman and the right moment. I am not in a hurry, they will come.
Translated by Nadia Aimar with the help of Elena Bolis and Elisabetta Corti.