Welcome to the first ever Francesco Coco website on the internet. This site is created in tribute to one of the most talented players in Italy. This may be just a fan site, but we promise to bring you the best news and features of Coco. For a start, read our guide to who is Francesco Coco. Enjoy your surf!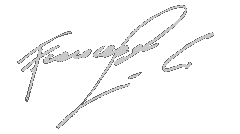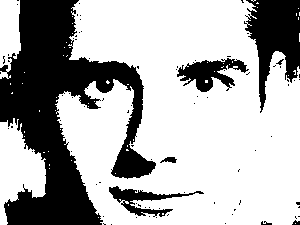 November 8, 2002
Amy (Dolcissima 18) here.
Today I was just checking out the website that Nadia and Erin left behind and realized that there are still many people coming here. Checked the guestbooks... and the latest entry was from yesterday!!! Amazing... YOU GUYS STILL COME HERE?!?!!
Well, anyway, this entry by me MIGHT BE considered as an update. But don't keep your hopes up. The original owners are still hurt by the things from the past, and we don't know if they still want to continue. Anyhow... let's see what happens... =P
COCO AND GISELE: COUPLE???

It is rumoured that Francesco Coco is dating Gisele Bundchen, the Brazilian supermodel who was the fiancee of Hollywood babe Leonardo DiCaprio. They met in Milan at a fashion show and he was attracted to her. Of Gisele, he said, "I admit it. Gisele is the most beautiful girl I've ever seen."
Even though they are not "engaged" (read: going steady) yet, and Coco had stated that it wasn't a serious relationship for now, he also said that he felt a new spirit. Right now they are both busy with each of their occupations; Coco has the Inter and Azzurri team to think about and Gisele has a runway to walk upon in the United States. However, seeing how the things are going between them, it's possible that they go deeper in their relationship.
How about Di Caprio? Coco says, "He's not her fiancee. They haven't been together anymore for a year. Gisele is a free woman."
The news is not accepted positively everywhere, though. Bad words fly around, saying, "If Coco stays on the bench for Inter, it's because he's distracted by Gisele." Someone in San Siro might be hailing, "Viva Di Caprio"... just to get Gisele away from Coco. In any case, we just have to wait and see.


Written/translated by Dolcissima18.
Sources: Source1, Source2.
webmasters:
The "Via" gang
e-mail: webmasters_viafc@yahoo.it