Welcome to the first ever Francesco Coco website on the internet. This site is created in tribute to one of the most talented players in Italy. This may be just a fan site, but we promise to bring you the best news and features of Coco. For a start, read our guide to who is Francesco Coco. Enjoy your surf!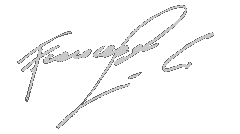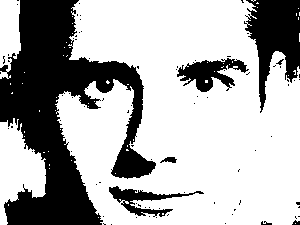 September 20, 2001
All right! Erin here, reporting from university, fixing the bugs that the back-up team left behind. This is what you get when you've got amateurs updating the site. Heh, heh, kidding. But I would like to applaud Orange and Dolci for a great job, being ambitious enough to update the site without me around. It was a great job; there wasn't much damage done, but the error message is just annoying. I'd also like to inform you that we're going to have a new look sometime in the middle of October (when I'm done with this semester!), so, please watch out for it. =) ,
September 18, 2001
Here is a promising move: an update.
On our updates this time, Erin is missing from the team as she is busy doing assignments and being ambitious in History class. So, we have Orange Blossom 7, a.k.a. Fio, to work with us.
A great HAPPY B'DAY forAmy - Dolcissima 18!!!!! She's 19 now. Anyone want to send her Coco or J-pop CD for a birthday present?
Before we tell you what's being featured on our updates this time, we will not be bored to remind you that THIS IS NOT FRANCESCO COCO'S OFFICIAL WEBSITE!!! WE ARE IN NO WAY CONNECTED TO FRANCESCO COCO NOR BARCELONA NOR AC MILAN NOR THE ITALY NATIONAL TEAM SO PLEASE DO NOT SEND US MAILS OR WRITE AS IF WE ARE ABLE TO CONVEY YOUR MESSAGE TO HIM!
Now that that's out of the way, the updates.
You can check out Coco's participation in the JVC World Cup 2002 campaign (commercial) with Japan's Shunsuke Nakamura.
For those of you who are torn because of Coco's transfer to Barcelona, read our analysis and consider our ideas to keep supporting him even though he is not in AC Milan anymore.
Finally, in a mood for hilarious joking, our very own Dolcissima 18, a.k.a. Amy, creates a CocoNut story that is never like the ones before! You will find out how scary learning Spanish can be! We guarantee you NUTTY MADNESS!
Enjoy!
webmasters:
Nadia Aimar, Erin Byrne and the "Via" gang
e-mail: webmasters_viafc@yahoo.it